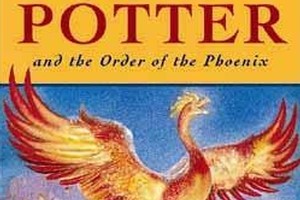 Thousands of schoolgirls queued for hours in London in the hope they would be the one chosen to star in the new Harry Potter film.
Girls aged between 13 to 16 years old were asked to audition for the part of Luna Lovegood, one of the teen wizard's school mates at Hogwarts.
Casting director Fiona said no previous acting experience was necessary.
The first appearance of the blonde-haired Lovegood appears in Harry Potter and the Order of the Phoenix.
Described as having a dotty, distracted appearance, she is called "Looney Lovegood" behind her back.
For the girls lining several London streets the chance to play her in the new film could propel them to instant stardom.
Daniel Radcliffe, Emma Watson and Rupert Grint have become household names for millions of fans after they were chosen in 2000 to play Harry Potter, Hermione Granger and Ron Weasley in the first Potter story to be turned into a movie.
J K Rowling's books about the adventures of Harry and his friends have become a worldwide publishing phenomenon, with six novels written, 300 million books sold in 63 countries and four films made.
- REUTERS